Copiers For Sale
(651) 222-7305

  or 

(612) 879-9788

We carry everything from smaller desktop to large high speed multifunction (MFC`s) copiers, (MFP`s) printers and fax machines, new and used. There is a very good chance we either have, or can get exactly what you need.
New Copier Sales:
We offer a variety of new color and black & white copiers for sale in the Twin Cities area, like, Konica Minolta`s BizHub®, and more. You can get machines with Copy, Printing, Scanning, Fax, and Sorting Functions. We can fulfill any need you have and we also offer copier leasing programs as well.
Used Copiers for Sale:
We also have a large selection of rebuilt/refurbished copiers available as well. Brands like; Kyocera Mita®, Ricoh®, Konica Minolta™, HP®, and many others.
Our rebuilt copiers are exactly that, rebuilt. We strip down the machine. While we are doing this, we will look at everything, we are looking for signs of wear, and after we clean everything and then as we are putting thing replace these parts.
There are too many to list, so please feel free to contact us with information of what you are looking for, or we can help determine what would work for your specific needs.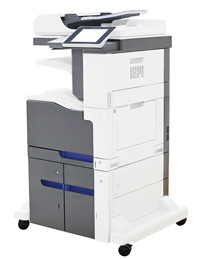 TIP: When you are looking at purchasing your new or used copier, do not forget about your service. The price you pay for your copier or printer is important, but for the next 3 – 10 years you are going to be dealing with the service department.
With nearly 30 years of service experience on copier and printer repair, we have pretty much have "seen it all" and we will not be wasting your time or money trying to figure out what is wrong.
We also offer copier service on other equipment that you may already own in the St. Paul, Minneapolis and the surrounding Twin Cities, MN area as well.
(651) 222-7305
Just so you know, besides the Twin Cities area, our Copier Sales and delivery area also includes Apple Valley, Eagan, Inver Grove Heights, St. Paul Park, Newport, Cottage Grove, Rosemount, Woodbury, West St. Paul, Hastings, Burnsville, Mendota Heights, MN and others as well.