Plotter – Wide Format & Laser Printer Repair Service
Serving the Minneapolis, St. Paul, and the Twin Cities, MN area
(651) 222-7305
or
(612) 879 9788
Whether you have a Plotter, Wide Format Printer, or a Laser Printer we can help.
We work on a variety of Black & White and Color Printers for your home or office, like:
HP Designjet Plotters
HP Designjet Large/Wide Format Inkjet Printers
HP LaserJet Printers
HP Printers
Konica Minolta Printers
Lexmark Printers
Dell Laser Printers
Brother Printers
And More!
With nearly 30 years of office equipment repair experience, please feel free to call us if you have any questions. You may not need to have us come out; we have fixed a lot of machines over the phone as well.
Below are some repair tips of common problems that we see. Take a look and see if it is something that you could handle on your own, this just might save you a service call.
Plotter and Wide Format Printer Repair Tips: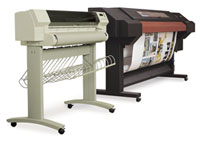 These Printers can be very reliable, but when things are not working right, here are a couple of things a user can try first, before you call for repair.
Most Print quality problems are related to low ink cartridges, and print head problems. One of the first things to do is to do a calibration. You can do this through the menu setting on most printers. This adjustment may either help solve your problem all together, or it may give you some error codes, or information that may point you (and us) in the right direction to help you solve it. Maybe your ink cartridge is low, or you may need a new color print head need to be replaced?
If you scanner is not moving more than likely your scanner belt is bad. Most machines will give you an error code though, if so, let us know what that error code is and also your make and model number (Ex: HP Designjet T7100).
Laser Printer Repair Tips: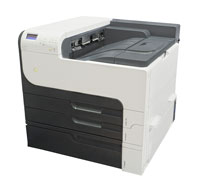 With these types of printers, if you may come accross light prints, streaks, or poor print quality, these problems usually can be resolved by just replacing the Toner/Ink Cartridge. This is true for most color and black & white printers as well.
Color printers are basically the same as black & white printers. The difference is that you have four(4) different color toner cartridges in them, instead of one(1). So, if you have poor print quality, see color bands on the page (ex: blue in color) , more than likely the problem is related to that (blue/cyan) cartridge. The printer may have a separate color drum cartridge, that may need to be replaced.
Contact us for more information on plotter, wide format printer, or laser printer repair, sales and supplies.
Click or Tap HERE for Copier Service
(651) 222-7305
You can either bring your printer to us*, for our discounted in shop rate, or if you are in the Twin Cities, MN area we can come to you as well.
*Please call first, to schedule an appointment
Just so you know, besides the Twin Cities area, our Printer Sales and Repair service area also includes Apple Valley, Eagan, Inver Grove Heights, St. Paul Park, Newport, Cottage Grove, Rosemount, Woodbury, West St. Paul, Hastings, Burnsville, Mendota Heights, MN and others as well.